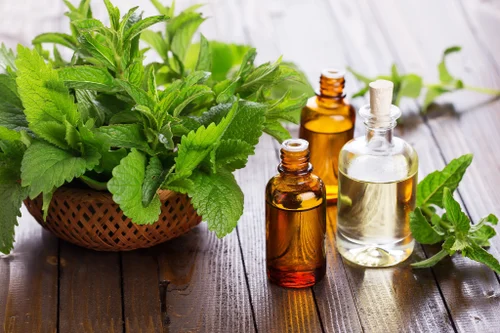 What sets Arora Aromatics apart is our expansive market reach. We proudly cover a wide spectrum of countries including the USA, Germany, France, Italy, Taiwan, China, Thailand, Vietnam, Indonesia, Philippines, Brazil, Mexico, Russia, Pakistan, and Bangladesh. Our commitment to quality and timely delivery has earned us a reputation for being a reliable supplier in these diverse markets.
Our production process adheres to international quality standards, ensuring that each batch of Spearmint Oil is of the highest quality. With state-of-the-art facilities and a team of experienced professionals, we can cater to bulk orders while maintaining the integrity of the product.
In an era where natural and sustainable products are highly valued, Arora Aromatics' Spearmint Oil stands out as a prime example. With our dedication to quality, an extensive market presence, and a focus on customer satisfaction, we continue to lead as a prominent player in the global Spearmint Oil market.
Arora Aromatics Private Limited takes immense pride in offering high-quality Spearmint Oil to the global market. As a distinguished manufacturer, supplier, and exporter based in India, we have established ourselves as a trusted name in the industry. Our commitment to excellence and stringent quality control measures make us a preferred choice for Spearmint Oil.
Our Spearmint Oil is meticulously extracted from the Menthaspicata plant using advanced distillation techniques. The result is a pure and potent oil known for its refreshing, minty aroma and a myriad of therapeutic properties. It finds extensive applications in the cosmetic, pharmaceutical, and aromatherapy industries.